Many people dream of owning their own home, but the sharp increases in house prices over the last 20 years have made it almost impossible to take that first step. Here are six tips to follow if buying a property is something you have always wished for.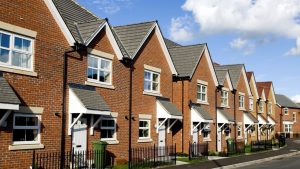 Start saving for a deposit

It is never too early to start saving, and you should do this before you commence your property search. It is the thing which will take the longest, although if you are looking to buy a property jointly with someone else, both of you saving will mean the deposit materialises much faster. Ideally you should aim for around 15% of the total price of the property you want although some mortgage lenders will accept as low as 5% deposits.
Check your credit file and score

With a wealth of apps available to do this, checking your credit file and score has never been simpler and you will need to ensure your credit history is in the best shape it can be. Those with good credit ratings have access to more mortgage products with the best rates.
Consider your mortgage options
There are several products available, so do some research to find out what is best for you and your situation. You may wish to make an appointment with an independent mortgage advisor who can explain the options available and help you with your application when you are ready.
Research the property market

Once you know how much you can borrow, you can start to look at what property is available within your budget. This will help you to decide if you need to save a bigger deposit or look at different areas.
Make an offer and get it accepted
Once you have found the property you want then you can set a price with the seller by making an offer. Don't be disheartened if your first offer is rejected. This happens a lot, and you should always have room to up your offer within your budget if you really love the property, but be mindful of the property's market value and whether it is worth over-stretching yourself.
Instruct a conveyancer
Make sure the conveyancer you choose has the skills to handle your transaction and be sure to get a quote before instructing anyone. Many conveyancers such as Sam Conveyancing now offer online conveyancing. This means that all correspondence will be carried out via phone and email.
There are our six tips to stepping on the property ladder. Save your pennies and do your research and you'll be in your own home before you know it.